A family is only as strong as their weakest member, and a company is only as good as the people that work within it. Many businesses put a lot of time and resources into hiring what they believe is the best candidate, a team player, dependable, and dedicated person who cares about the success of the business.
That same effort and time must be given to keep your team happy, and fulfilled. Turn over staff wastes valuable resources, and the company stalls every time staffing changes. This can be often in retail, unfortunately starting over and rebuilding takes time.
The business grows success when the right team members are at play, protecting and caring for their success and development only strengthens your business. Through the years staff becomes family, and family will always work harder to build success for the business.
A fully motivated team from the bottom up will generate the most success, create ownership of their respected area, and over all create a great environment to be a part of on a daily basis. Lastly a life ~ work balance is crucial for a healthy team. We are all only living one life, making it count each and everyday is important! Not only in business but your own individual soul and your team. Carrying about this will always make a more dedicated, well rounded team, and that team will be more likely to give you their very best open to close.
By Deana Day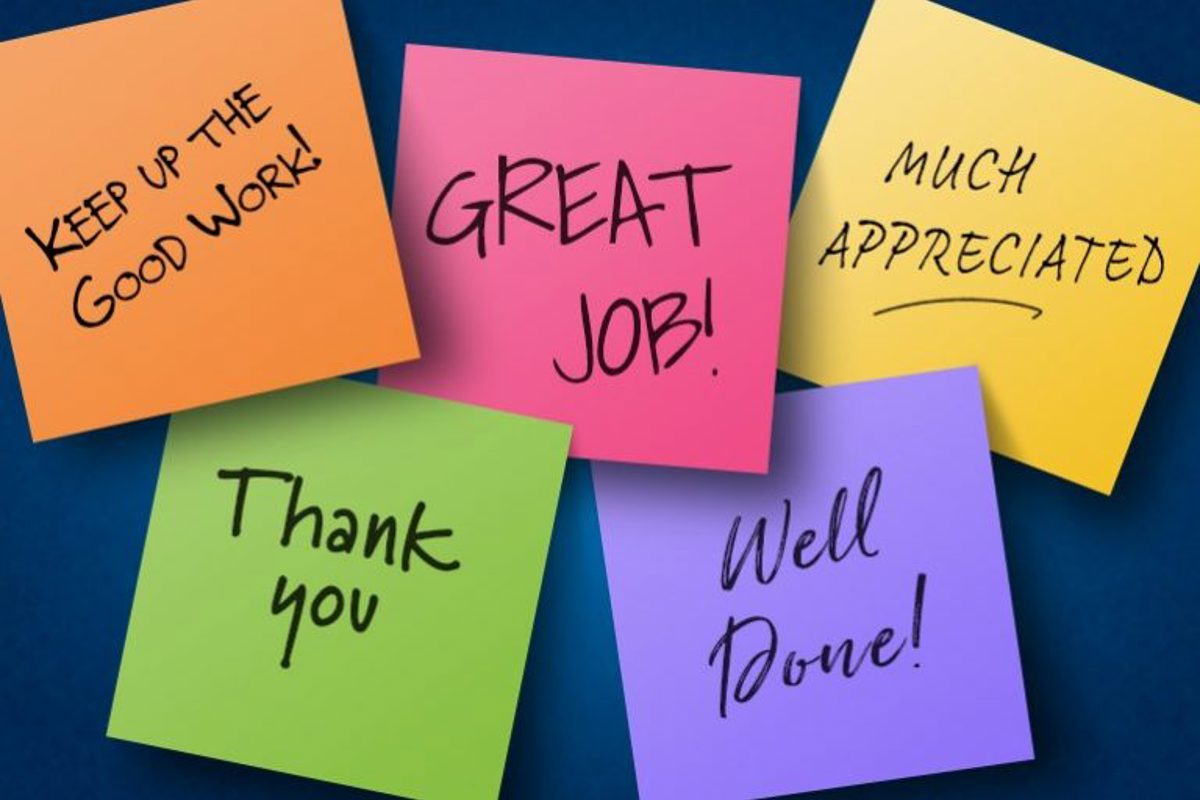 The members of Forbes Business Council shared 14 strategies for consideration. When looking to bolster employee engagement for the long haul, you may want to consider their insight & recommendation.
Take A Holistic, Individualized Perspective "To have highly engaged and motivated employees, it is important to take a holistic and individualized perspective. Are they fairly compensated? Do they have a sense of community? Are you supporting their career objectives? Do they feel valued and trusted? Are they passionate about the work they are doing? The trick is understanding what is the most important thing for each person." - Becky Seefeldt, Benefit Resource, LLC
Show Your Appreciation"Making sure your employees are engaged is as easy as making sure they know they are appreciated. It can be something as simple as giving a gift card to every employee around the holidays or creating an initiative to make sure the culture of the company is a point of pride for every employee. Your employees work hard for you, and showing recognition is the best way to instill confidence in them." - Reid Rubenstein, RefiJet
Discover Their 'Why'"Motivation is always about what the person wants to achieve or to become. The company leaders' job is to work with the team and discover what truly motivates them. What's their "why?" Once we've found it, we can create a map of drivers for the team. Gallup and Red Bull assessments are also a great help, but they are no substitute for a heart-to-heart discussion." - Alexander Zheltov, Educate Online
Provide Specific Training And Goals"Performing one's job well increases self-confidence and motivates an employee. Providing specific training to improve job performance creates a win for the employee and the company. Set clear, achievable goals and collaboratively reset goals once they are accomplished. Job enrichment potential and advancement enhance the degree of engagement." - Charles Bresler, The Life You Can Save
Create And Deliver A Forward-Looking Vision"Leadership is about improving employee engagement by creating and delivering a forward-looking vision for the organization. Leaders must hire and nurture managers that are fully invested in the company mission and vision, then empower them to build winning teams with the right people for the right roles. Keeping talent is more important than ever as engagement generates business outcomes!" - Evan William Kirstel, eViRa
Allow Employees Time To Reset"Company leaders can boost motivation and engage employees by allowing time to reset and set realistic goals together with their staff. It can be hard for employees to remain engaged and motivated when it feels like task after task, but if you take time to set main weekly priorities in between, they will feel more accomplished and like they are making progress". - Jeremy Ostermiller, Edison Interactive
Regularly Ask What Employees Want"Know what employees want—and give it to them. Research shows how preferences are dynamic and change with context. Preferences also reverse over time, and employees sometimes lie about what they really want. So firstly, ask them what they want. Then, ask them again a week later. And again, a month after that. If they say the same thing each time, listen, acknowledge and deliver it." - Nuala Walsh, MindEquity
Encourage An 'Always-Learning' Mentality"Encourage your employees to have an always-learning mentality. Provide them with educational benefits and access to online classes and training. This approach identifies their weaknesses as areas of opportunity for future growth and demonstrates your personal investment in their success." - Kelley Higney, Bug Bite Thing
Focus On Your 'True North"Engagement is determined by the amount of security a person has in the values and mission of the business. If the compass of the company is influenced by the "magnetism" of the leader, then it will constantly pull towards the subjectivity of the leader. But if the compass of the company is influenced by the "true north" of objective values and mission, then employees can engage with security." - Christopher White, Eques, Inc.
Create Conviction In The Higher Purpose"It begins with a clear, defined higher purpose. Each employee should understand how they contribute to delivering that purpose to customers. Leaders should have an undeniable sense of this purpose, defending it, rallying behind it and celebrating it through and with their employees. Leaders should create the environment and allow this conviction to ripple through the organization to the customer." - Margo Jay, 365 Integrated
Offer Incentives, Opportunities And Democratic Leadership"Over the years, I have realized that effective leadership and employee motivation uphold organizational health. So, a combination of management practices, including recognition and talent management, incentive offerings (not necessarily financials), opportunities to grow both as an individual and as a team and projecting democratic leadership will eventually keep your employees motivated." - Saikiran Chandha, Typeset
Set The Tone For Company Culture"Motivated employees often mirror actions done by kind and compassionate leaders. Active leaders who impact by leading in a way that drives results from their examples allow for the best opportunities to motivate others. Practicing what they expect from others sets the tone for team members to model. The culture benefits and leadership gets to see visible proof of empathy in action." - Paul L. Gunn, KUOG Corporation
Define The Vision"By providing a clear and purposeful vision, company leaders can boost motivation and ensure that employees are engaged. Even a dedicated and talented employee may have trouble buying into the collective mission if the purpose of this mission is not well defined. A strong leader will develop a culture within their organization where every individual feels vitally tied to this larger mission." - Rob Consalvo, Store Space Self-Storage
Develop A Company Rhythm"Develop a rhythm that promotes advancement, growth, creativity, and engagement. Weekly company-wide huddles allow employees to share ideas, hear ideas, stay engaged and stay true to core values. Understanding the pulse of the organization. During quarterly renewals, allow for workshop time to identify, discuss, and solve issues, as well as share deeper and more creative solutions and ideas." - Scott Snider, Exit Planning Institute
The above content was compiled recommendations made by Forbes Business Council. https://www.forbes.com/sites/forbesbusinesscouncil/2022/01/26/14-simple-and-effective-ways-to-motivate-your-employees/?sh=1169c6474efaails here...